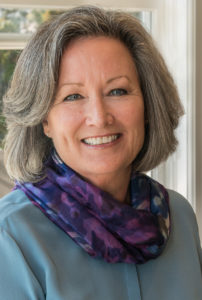 Hi!  My Name is Nancy Marsh and I'm running in November to be a member of the Board of Directors for the Granada Community Services District.  In this role, I want to:
Drive parks proposals to beautify our community.
Ensure robust community outreach – and listen! – for any development.
Provide informed oversight of sewer financial and risk management.
Deliver fiscal integrity and good stewardship of the environment.
I worked for 36 years at a global healthcare company, with roles in operations, service, sales, finance, general management and corporate staff positions before retiring in 2015 as SVP, Human Resources.   While I am enjoying the "no alarm clock, no travel" aspects of retirement, with lots of time to enjoy our beautiful Coastside, I would like to commit some of the time that I now have available to make a contribution to protect and beautify our community, applying the business and people skills that I've built over a long professional career.
As a homeowner in El Granada since 2011, I want to invest my time and energy in supporting a safe, healthy and beautiful environment and satisfying quality of life in our community.
As a member of the GCSD Parks Advisory Committee I've worked on better communications, ideas for improving the El Granada medians (e.g., trails, play areas), "Burnham Park," and our new summer recreation programs. It's time to turn Parks ideas into reality, with visible improvements for the enjoyment of our community.
My executive experience includes strategic planning, financial management, high performance workforce management, and senior human resources roles focused on leadership, performance incentives and organizational culture. I can put these skills to work to contribute to a more active and effective Board for GCSD, with cost-effective and value-enhancing results for the community.
I do my homework: I read all background materials and ask good questions, evaluate options and understand consequences. I will be prepared to be actively engaged in the work of the Board.
With my management and employee engagement experience, I bring to community engagement my strengths in listening, integrating different perspectives, honoring the value of all residents' inputs.
My goals for GCSD are to provide informed oversight of financial and risk management for sewers, SAM and trash services, to ensure good stewardship of the environment, to improve local recreation and make our shared outdoor spaces functional and beautiful.
I'm Nancy Marsh – please vote for me for an active and engaged GCSD Board.
I also support Barbara Dye and Eric Suchomel for the GCSD Board – we will make a great team!